At the end of last year, I gave you some advice on how to keep the offseason from getting you down.You can read it all here. One valuable piece:
"What you do in the offseason can set the tone for what you do the rest of the year. It's the foundation of your season."
I really feel that's the case.
Unfortunately for many of us – myself included – the offseason has zoomed by and we've found ourselves, well, what's the positive term for 'looking down the barrel' of the impending race season?
It's so close.
And that's so exciting, if we can stop breathing into a paper bag for long enough to realize it.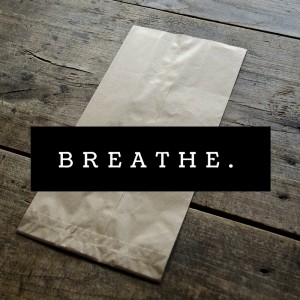 For all of you who join me in panic mode at this time of year – whether you haven't gotten as far as you wanted to in your off-season progress or you've lost motivation in the midst of to-do's – here are some tips to get back on track with your plan for getting back onto the track:
Make a list. It sounds simple, but just get it out of your head. Write down every single thing that you wanted or needed to get done before the season. Don't let go of the things that you know you don't have time to do – they'll just haunt you. Get them on paper.
Prioritize. Now, find yourself another piece of paper and create two columns. Label them: 'Need to Do' and 'Want to Do'. Put every single thing on your first list into one of the two columns. Don't know where to put something? If you think about not getting that thing done in the next 4-6 weeks, how panicked do you feel? If you're at a 10, it's a need. If it's a 2 – more like a disappointment –  then it's a want.
Set a goal for getting the 'needs' done. Pick the three or four most time-sensitive needs you have – getting an engine rebuilt, shoring up those rickety grandstands – and break them down into tasks. Set an intention of getting those done in a certain timeframe, and let go of the rest of the list. It's not going anywhere.
Take Action. Do them. Repeat. As you move through that list, you'll pick up quite a bit of motivation – and that's one of the tricks to this process. Many people wait until they're motivated, often by avoiding negative consequences instead of moving towards positive results, to take action. That's a recipe for disaster. New studies are showing that we get motivation by taking action – so get started, and see how quickly you start knocking that list out.
Enjoy the process. When I feel backed into a corner, I often lose sight of why I'm doing whatever it is on my list. That's the trick of the offseason – it's more about the business of racing than the actual racing – and when you get behind on the operations side of things, it can seem more like business than fun.
Remember why you're here. Why are you a part of this sport? Are you a talented driver? Do you love giving talented people a place to race, and bringing in the fans that cheer them on? Is the community better than any other circle you've ever experienced?
Do you have a dream?
Take a breath. Put down the paper bag. Smile, because you get to be a part of this great sport.
And get ready for some racing.
xo.
Kristin
P.S. Behind on the marketing side of your team? Do a search around the blog for tons of free information, or take it to the next level quickly with one of our on-demand workshops!