A unique format. Over 50 cars packed into the pits. Grandstands so full that I couldn't find a seat. A monster winner's check for $20,000 and one of the most beautiful trophies I've ever seen.
You would think it would be hard to top the first Dirt Classic Presented by Kasey Kahne.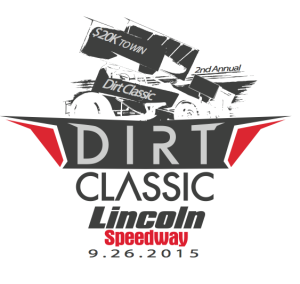 But that's why I'm proud that my company, DirtyMouth Communications, is a part of the Dirt Classic team once again this year for the second annual event: the long-term growth vision.
For us, it's not just about 'topping' the first race. It's not just about adjusting the format, upping the payout or finding teams that fans will be excited to watch duke it out.
It's about continuing to make the Dirt Classic more than just a race.
To me, the Dirt Classic represents a new way of thinking. It could even be considered a movement, with the number of fantastic people that are hopping on board with our vision. And it's gaining steam.
The vision – approaching a race from an entertainment and business standpoint – is what I bought into when the Dirt Classic team approached me last year about creating a marketing and promotion plan for the inaugural event. And that's why I'm so excited about being a part of it again.
Through my work with DirtyMouth, I have challenged the racing industry to think outside the box. And not just on the track. Although Dirt Classic format is one of my favorite aspects of the event because of the level of excitement it produces all night long, it's only a small part of what the promoting team has done to make the event different.
But it's not just about doing things differently just for the sake of being different for the Dirt Classic, or for me. It's about utilizing a proven concept – a big paying race in a sprint car hotbed – that's almost guaranteed to be successful on its own, and then adding entertainment and business dimensions to that.
And that's what I love about working with this team: they get it. And the fans, drivers and marketing partners
That's why the first annual Dirt Classic Presented by Kasey Kahne was so well-received. And that's what we're anticipating going forward: continued growth, continued innovation and continued support for the community that we're doing our best to give back to.
Win, win.
Xo.
Kristin