When you're pitching a sponsor or creating a proposal for a potential marketing partner, you can exponentially increase the odds of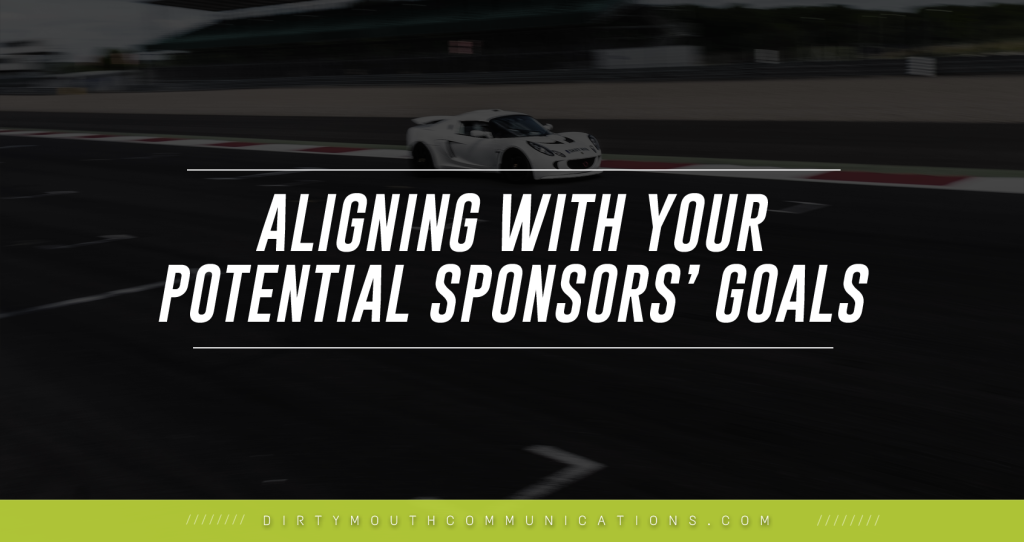 moving forward in the process if you know what that company's goals are and how you can help achieve them.
But how do you get that information?
All businesses want to increase their bottom line.
That's the obvious.
Most companies want to do that by selling more products or services. But pitching on the 'I can expose your product to more eyeballs' line is way too general for most companies to take seriously.
They might want to sell more of their products or services via social media, which often has a lower cost of customer acquisition, or they might want to sell more of their products to their existing customers, or find new customers, or sell higher-priced products, etc.
The more specific you can get in solving a problem, need or desire, the more chance you have at the decision-maker finding a fit with your solution.
(Bonus: the pricing matters less when you're providing a clear solution to an expensive or difficult problem.)
What other problems might companies want to solve?
Saving money on products or services they utilize adds as much to their bottom line as selling more products. If you can help them do that, you're providing value.
Providing access to a marketplace – say, getting their product on the shelves of an auto parts store chain or having them picked up in a catalog – can provide direct value.
Brand-building activities like a positive role in the community, access to an influencer's network, emphasizing product use or quality, and reinforcing messaging can provide value to businesses.
Connecting their brand with a target demographic that they struggle to reach on their own can provide value.
Attracting and retaining employees is often valuable to businesses.
All of these suggestions are potential problems or needs that you can provide a valuable solution to. And you're going to be more likely to become the solution-provider if you know what their goals or problems or needs are.
So how do you figure that out?
Most companies – the types of companies that are more likely to be interested in actually taking action on a solution – are already out there trying to solve their problem or achieve their goal. And they leave breadcrumb trails that you can follow.
Hint: the word 'Google' is about to happen. A lot.
For example, businesses generally only issue press releases for news that is important to them. Check out the news section of their website, or read their press releases when you Google their company. If they recently launched a product, they're probably putting focus there. Did they just open a new location? They might need to drive traffic specifically to that store.
Look at what they're doing on social media. Are they active on one particular platform? That can give you a clue into what demographics they're looking to reach. What kind of content are they putting out, and what subject does it cover?
Google them. What are people saying about them? Are their reps being quoted in articles? What can you glean from that information?
Finally, and this might sound crazy and irrational, but consider actually talking to them! You might not be able to get a decision-maker on the phone, but having even a casual conversation with a delivery driver, vendor, executive's nephew or anyone else you can politely and genuinely engage with.
Good luck, my friend, in helping your partners achieve their goals. That's the best way to build a mutually beneficial, long-term relationship.
xo.
Kristin
P.S. Want more on this topic? Here's another post for your reading pleasure.