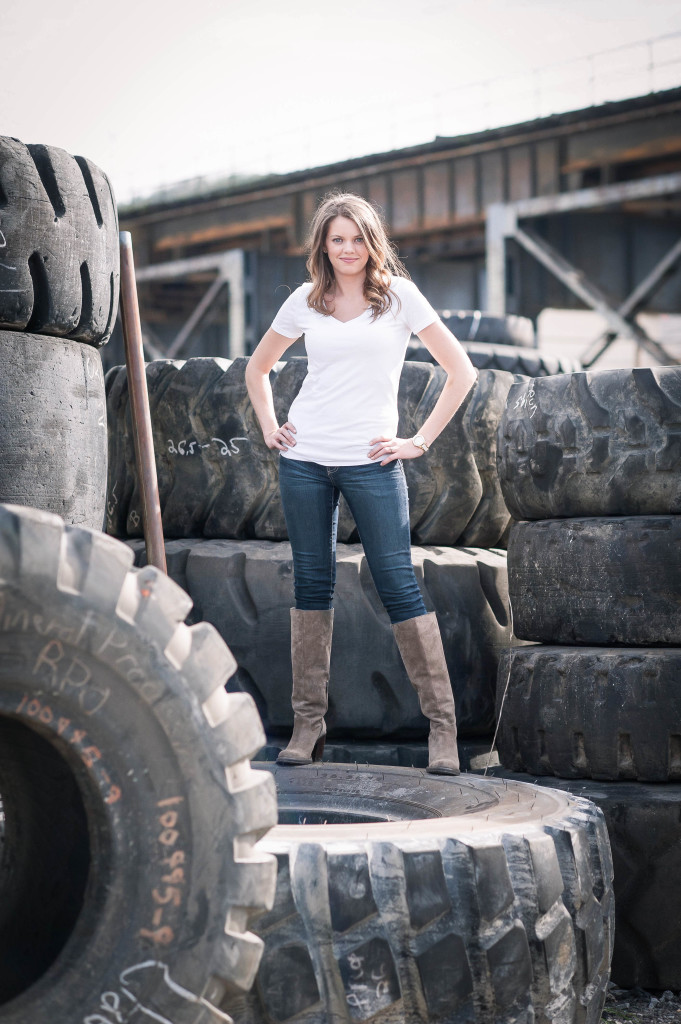 In Ready to make your racing your business? Treat it that way., I talked about how easy it is to chalk up a lack of action on your part to saying, 'when you get to X turning point, you'll do Y.'
One of the challenges I get often from racers who want to be successful in the sponsorship arena but aren't winning on the track is this:
"I can't sell sponsorship (or t-shirts) until I start winning races." 
And if that mindset isn't enough to stop you in your tracks, there's always the:
"I can't win races until I have the money (i.e. sponsorship) to compete!"
Seems like a catch-22. You can't win until you're getting paid, but you can't get paid unless you win.
Sounds like only rich kids with parents willing to dump money into racing are going to make it. And they're the ones that don't even need sponsorship! (<- How many times have you heard that one float around the pits?!)
Bollocks! (<- I'd say if I was British.)
There is a huge misconception in the racing industry that they only ways you can get sponsorship funds are: a) cry poor and b) win races.
Oh, and you can c) know somebody, which in negative rhetoric implies that only rich people know business owners, but I believe you can/must achieve the same effect by working hard to build relationships (no matter what your income level).
The misconceptions all feed off of one concept: sponsors aren't driven by business results. They're motivated by emotions – pulling on the heart strings or the pride of seeing their sponsored car in victory lane.
But wait, you say, doesn't the car who reaches victory lane get more exposure in front of the fans? Yes, it does. But how measurable is a few thousand eyeballs on it when you can't qualify who those people are, if they're listening to the interview or talking to their friends, and watching victory lane or checking their Snapchat?
Smart businesses partner with BRANDS. And great news! You don't have to win on the track to be a brand. 
You just have to win at connecting with an audience that your future marketing partners want to reach and engage with. 
Sounds great, right? But how do you do it? That's the real question.
When I worked in an advertising agency coming off of my time in the NFL where the brands are pretty well-established, I was really surprised at how many different considerations companies and personalities need to take into account when building their brands. From the right foundations to the best platforms and tactics to use, I realize that it's not easy to know where to start or what to do to really build your brand presence.
And in racing, it can be especially difficult when your face is hidden by a helmet much of the time and there's a distinct lack of media and television coverage at most levels.
That's why I put together a FREE 30-Day Build Your Racing Brand Challenge for the month of July that I'd love to invite you to take part in. If you're interested, you can sign-up here. 
Whether you're struggling with where to start or just want some extra inspiration for how to build your brand, I've put together some of my top tips, tricks, tactics, foundational building blocks and resources for you to use each day in the month of July to take your brand from scattered to on-point.
We'll even talk about how to measure your impact and give you a chance to submit your starting and ending statistics for a chance to win prizes!
It's really easy to blame your lack of sponsorship success on your on-the-track results, and blame your on-the-track results on a lack of marketing capital.
But the real winners are out here building brands and engaging fans, partners, industry influencers and media members off the track, where you actually can control your results.
You in?
Kristin
P.S. I've been told by those who have already reviewed the materials that this should be a paid course or workbook. I'm also considering creating case studies out of those who crush this challenge and submit their results, with permission of course. If you want to guarantee that you can get this material for free, and potentially want the exposure of a case study for your team (<-hello, branding!), make sure you sign up for the 30-Day Build Your Racing Brand Challenge here.