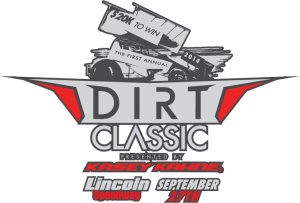 This week, I'm shaking things up a little bit with a special post. As you might know, the last few months I've been working on a passion project – The Dirt Classic Presented by Kasey Kahne. I've always been very lucky to be able to enjoy my work and the people that I get to collaborate with, and this race has taken that to a new level.
One of the things that we're really focusing on with this project is delivering a new experience for race fans and teams. We're applying many of the concepts that we've learned about business outside of the racing industry to this race. Some of it will work and some may not, and I'm grateful to be working with a team of people who is willing to do things differently for the benefit of improving the sport.
On that note, we've decided to complement the regular press release program that most races do with editorial pieces about the racing industry, regional racing, observations and interviews. This week, we debuted our first piece about the opportunities that we as racers and promoters have to deliver a fantastic experience even when we don't have to.
If you'd like to check it out, please click over to The Dirt Classic website to read: Chomping at the Bit – Opening the Season with Opportunities.
xo.
Kristin